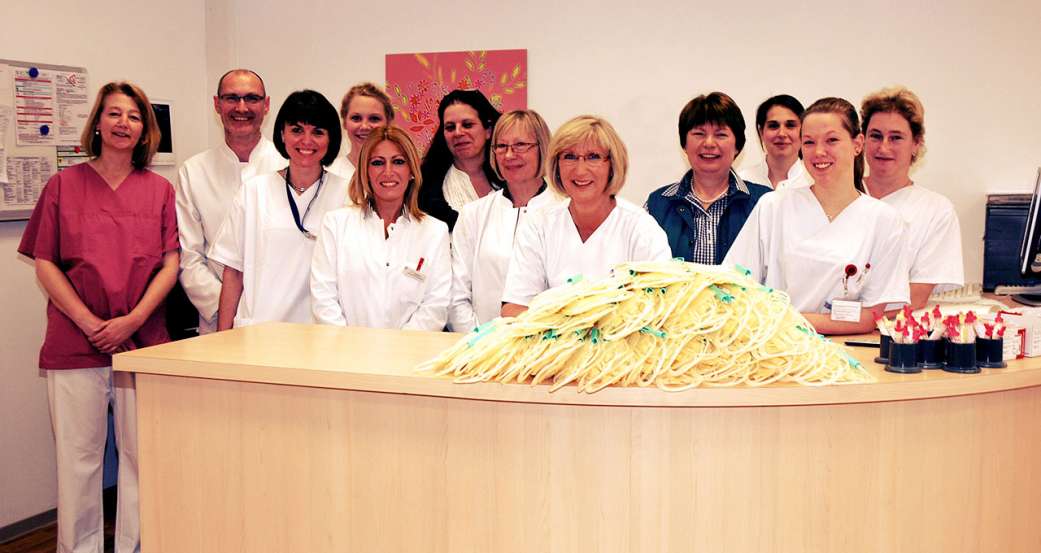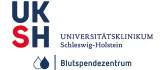 UKSH Blutspendezentrum
Blood donor centre in the health centre
Opening Hours:
Currently only with appointment!
About UKSH Blutspendezentrum
Current: A blood donation is only possible with an appointment.
At www.terminland.de/uksh
or by telephone: 0431-500-16052.
Appointments can be booked up to one hour before the desired date.
The regular donation times remain the same.
As the regional blood donor centre, the Institute of Transfusion Medicine at the University Medical Center Schleswig-Holstein (UKSH) collects a total of around 50,000 whole blood donations each year at its sites in Kiel and Lübeck.

The blood donations are then processed into approximately 115,000 blood preparations and are used to care for patients in the University Medical Centre as well as in several surrounding hospitals and medical practices.