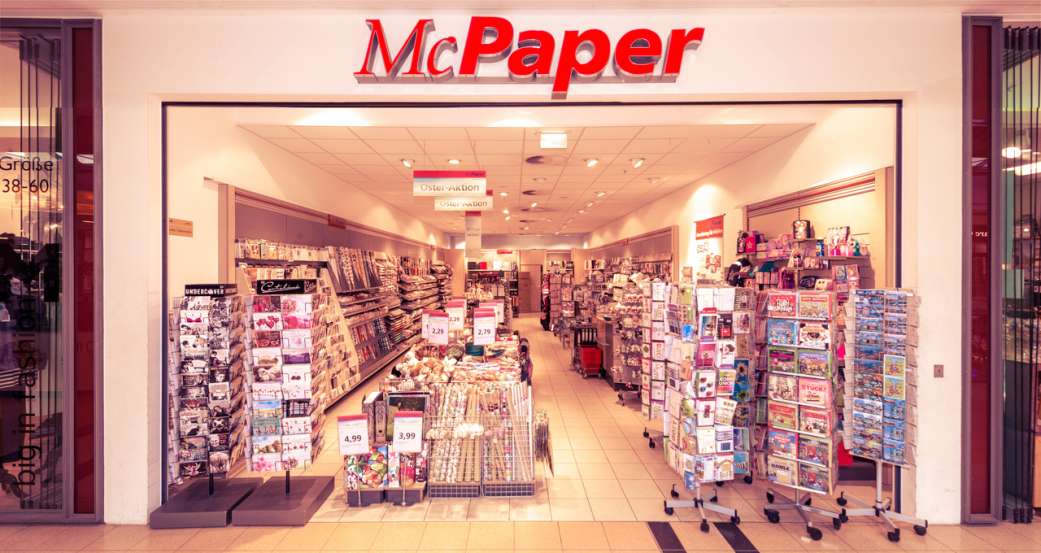 McPaper
Office and school supplies
Opening Hours:
Mon - Sat:
09:00 - 20:00 o'clock
Contact:
Mr. Gräber
About McPaper
A great choice, exclusive trends and professional advice.

Whatever you need for school, the office or for packing, presents, handicrafts or drawing – we have got it. We have an extensive range of brand name products as well as interesting and current trends. Of course, we also rely on our seasonal products: so we also have the right products on hand for you for the start of school or university, for Easter or for Christmas.

Our friendly and knowledgeable staff will be happy to help you with expert advice if you have any questions.