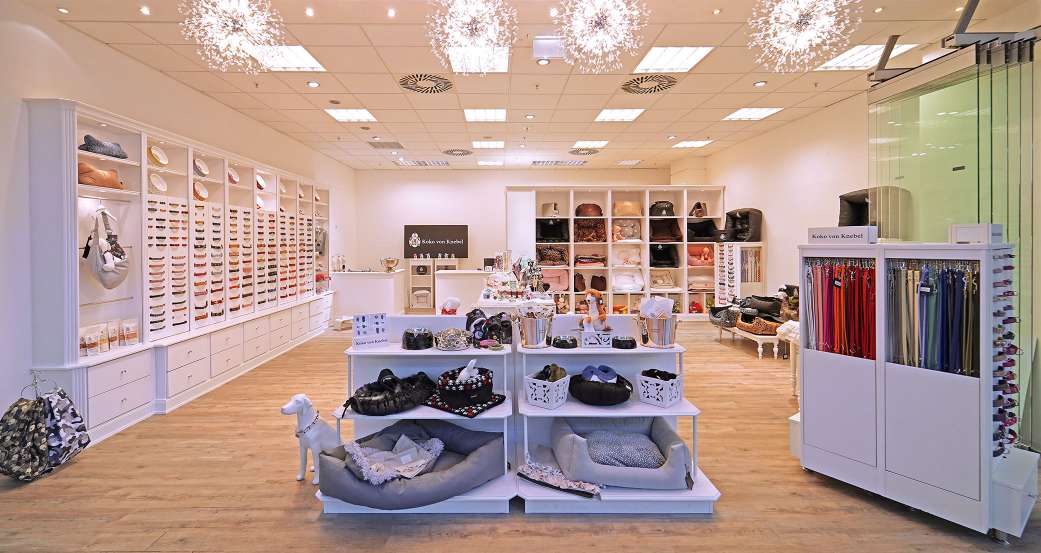 Koko von Knebel
Exclusive dog accessories
Opening Hours:
Mon - Sat:
09:00 - 20:00 o'clock
About Koko von Knebel
Our products are developed by dog experts who know exactly what requirements our products have met for dog and owner.
From dog leashes, dog beds, anti-allergenic dog pillows, dog bags to the finest treats and heathy dog food, you will find everthing you need for your darling here.

Handmade and perfected with high quality materials
We at Koko von Knebel have been dedicated to craftsmanship since our founding and produce mostly from our own manufactory in Kiel. Trends are created all over the world and so we import the latest trends of the hottest labels from the USA, London, Milan and Tokyo.
With our own Koko von Knebel care series we pamper the demanding noses of humans and animals in a very special way. We understand dogs and their owners. That's why we carry many practical items for home and travel, such as travel sets with bowls, blankets and treat bags or first aid packs and Bach flowers.
Koko von Knebel stands for dog accessories that you can´t get everywhere and thus become something very special. But we don´t just focus on design, but also on functionality and fit. We want to and we can bring both in harmony.