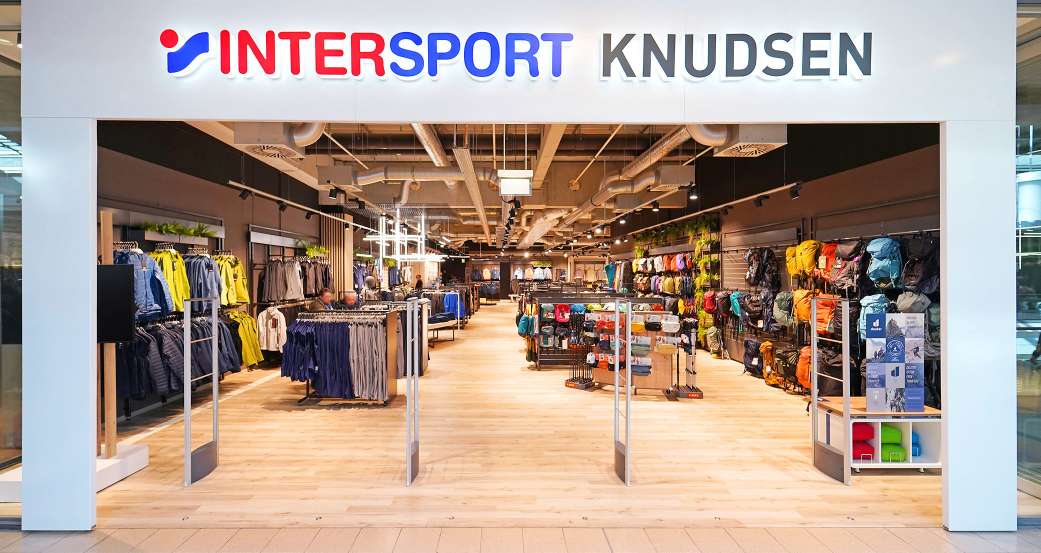 Intersport Knudsen
Sport to the people!
Opening Hours:
Mon - Sat:
09:00 - 20:00 o'clock
Contact:
Ms. Nadja Brusgatis
About Intersport Knudsen
You will find everything you need for your sport or leisure time in our worlds of sport!
We enjoy assisting people with their sport and leisure activities. That's why we offer products and services that allow you to practise your sport to the best of your ability and to arrange your leisure activities the way you want to.

We have separate worlds of sport and adventure in both of our stores where we present our product range. Whether it's running, trail running, football, indoor sports, trendy fashion, bathing/beach, sports fashion, children or trekking/outdoor – you will find everything you need for your type of sport in one department.
Our 60 sports-mad members of staff are very knowledgeable and look forward to offering you individual advice.