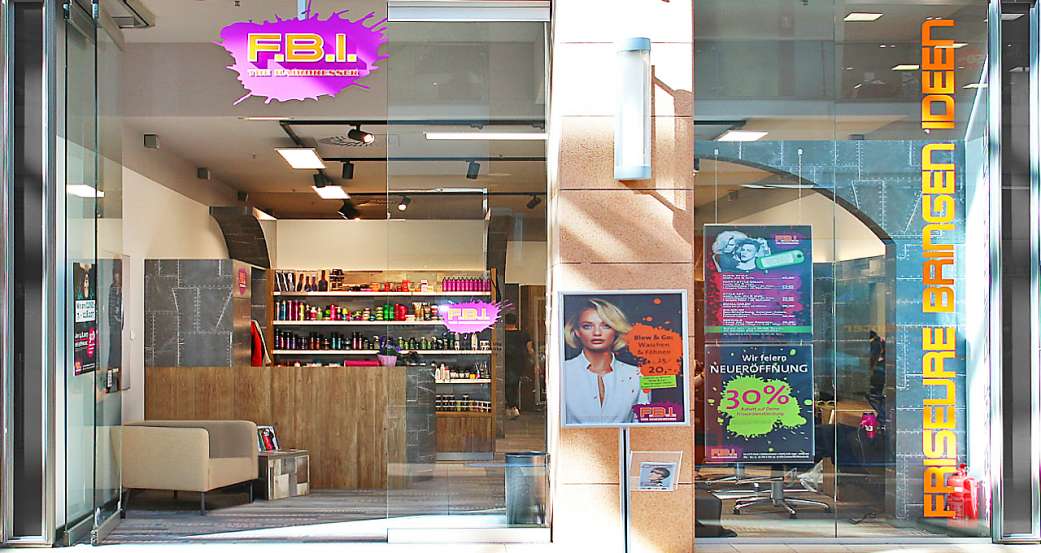 F.B.I.
THE HAIRDRESSER
Opening Hours:
Mon - Sat:
09:00 - 20:00 o'clock
About F.B.I.
We offer hairdressing services that fit the lifstyle. Whether it´s stylish hairstyles, shiny colours or modern haircuts. We are also happy to offer cosmetics services such as eyebrow plucking and waxing and ear piercing.

We use and sell hairdresser-exclusive hair care and styling products of the brand Wella.
See you soon, we look forward to it!