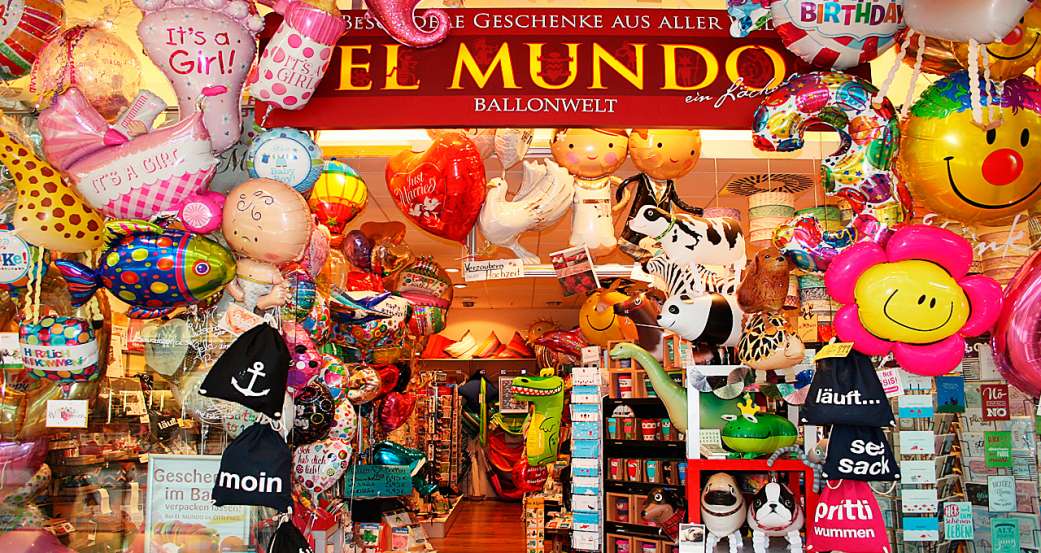 EL MUNDO
Special gifts from around the world, cards & balloons
Opening Hours:
Mon - Sat:
09:00 - 20:00 o'clock
Contact:
Ms. und Herr Gallesky
About EL MUNDO
We, EL MUNDO, are a family company. Our customers can go for an exciting trip at our shop and enjoy the great range of products from jewelry to exclusive gift ideas and even more! Every offered gift should make you smile and this is our message. At our shop we also pack your gifts creatively in a ballon. We have a huge selection of different helium balloons for different occasions like weddings, valentines day an more. Every balloon can be refilled for free. So take your time, visit our shop - surprises are granted!