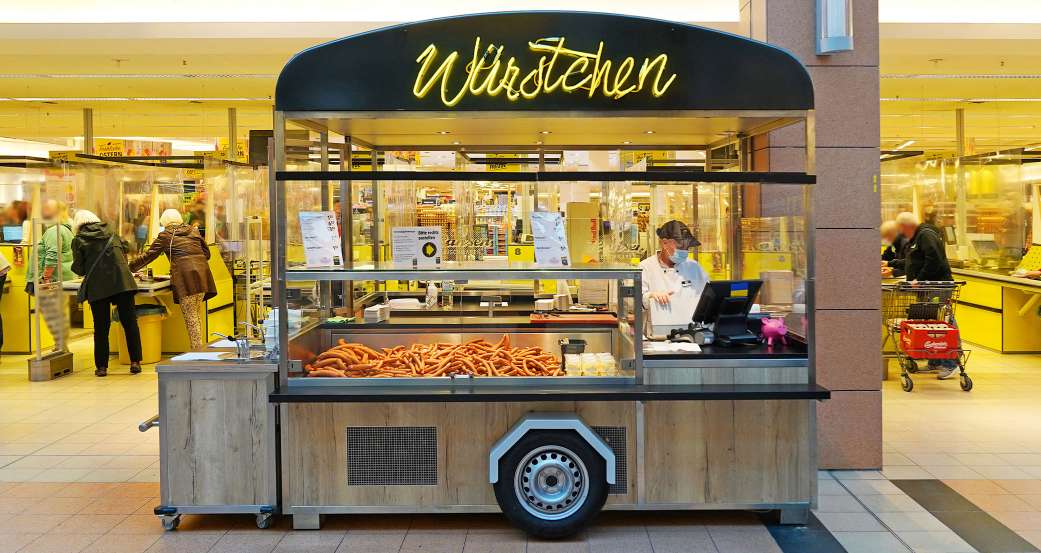 CITTI Würstchen Stand Hansen
Opening Hours:
Mon - Sat:
10:00 - 18:00 o'clock
About CITTI Würstchen Stand Hansen
In front of CITTI Markt, the Hansen sausage stand awaits you daily with crispy fresh sausages.

The traditional company Hansen Fleischwaren has been located in Bordesholm since 1938. There, the employees process first-class pork from northern Germany an beef from Holstein cattle into fine specialities. The regional products reach CITTI Markt fresh every day over a short distance.