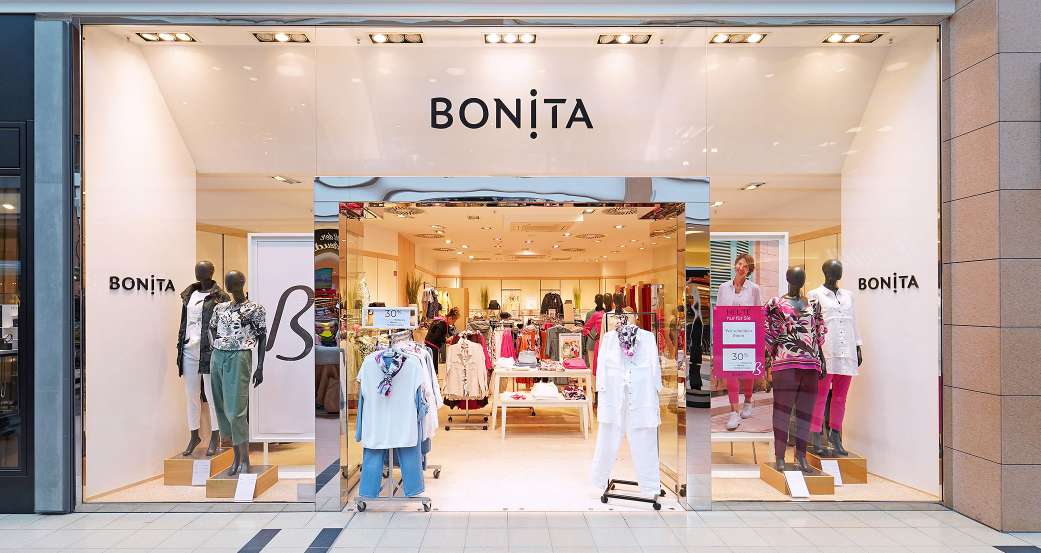 BONITA
women's fashion
Opening Hours:
Mon - Sat:
09:00 - 20:00 o'clock
Contact:
Ms. Seifert
About BONITA
May we present: Bonita!

Bonita stands for current fashion and self-confident, modern femininity – in 24 collections per year. The brand sees itself as an inspiring, consultative partner for women who want to emphasise their personal style.
The looks are authentic, contemporary and easily combinable. The collections are effectively complemented by Bonita accessories in matching colours and styles. These include scarves, shawls, necklaces, belts and bags.