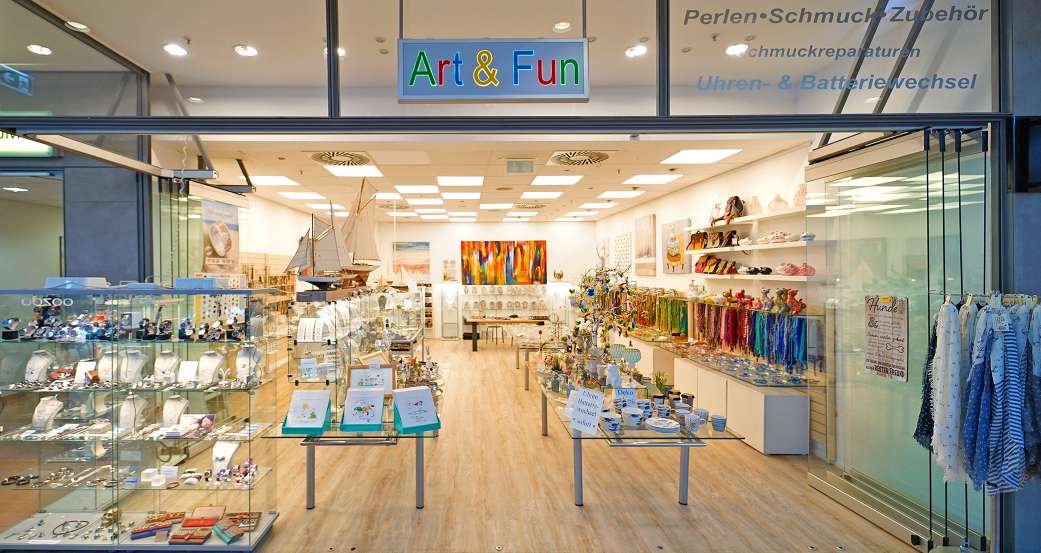 Art & Fun
Paradise of pearls and beads
Opening Hours:
Mon - Sat:
09:00 - 20:00 o'clock
Contact:
Ms. Meining
About Art & Fun
Design your own jewellery – with a choice of over 100,000 pearls, beads and accessories.
Designer jewellery from international artists.

Exclusive jewellery collections and handmade necklaces, earrings and rings.

Watch collections from a variety of manufacturers.